Josh Allen ( Full name: Joshua Patrick Allen) is an American football quarterback who currently plays for the Buffalo Bills in the National Football League (NFL). He was born on May 21, 1996, in Firebaugh, California. Standing at 6 feet 5 inches (1.96 meters) and weighing around 237 pounds (107 kilograms), Allen possesses impressive physical attributes that make him a formidable presence on the field.
Allen played college football at Wyoming, where he showcased his skills as a dual-threat quarterback. Despite coming from a smaller program, he gained attention for his strong arm, mobility, and ability to make plays both through the air and on the ground. In his junior year, he recorded 3,203 passing yards, 28 passing touchdowns, and 523 rushing yards, solidifying his reputation as a top quarterback prospect.
In the 2018 NFL Draft, Allen was selected by the Buffalo Bills as the seventh overall pick. He quickly became the team's starting quarterback and showed promise despite facing some initial struggles. Allen's rookie season saw him throw for 2,074 yards, 10 passing touchdowns, and rush for 631 yards and eight rushing touchdowns. His ability to extend plays with his legs and make throws on the run became evident, earning him praise for his athleticism and arm strength.
Over the years, Allen's game has continued to develop and improve. In the 2020 season, he had a breakout year, leading the Bills to a 13-3 record and their first AFC East division title in 25 years. He recorded 4,544 passing yards, 37 passing touchdowns, and rushed for 421 yards and eight rushing touchdowns. Allen's performance earned him a Pro Bowl selection and placed him among the league's elite quarterbacks.
One of Allen's notable strengths is his ability to throw the deep ball with accuracy and power. His arm strength allows him to make tight-window throws and stretch the field vertically, putting pressure on opposing defenses. He also possesses the mobility and agility to evade defenders, extending plays and giving his receivers more time to get open.
Additionally, Allen's work ethic and determination have played a significant role in his development as a quarterback. He has shown a commitment to improving his mechanics, decision-making, and overall understanding of the game. His drive to succeed has earned him the respect of his teammates and coaches.
Off the field, Allen is known for his humble and team-oriented attitude. He is actively involved in community initiatives and has used his platform to make a positive impact. Allen has participated in various charitable endeavors, including supporting children's hospitals and disaster relief efforts.
Josh Allen has emerged as a talented and dynamic quarterback for the Buffalo Bills. With his strong arm, mobility, and dedication to continuous improvement, he has become a leader and a key contributor to the team's success. Allen's combination of physical tools, leadership qualities, and passion for the game make him an exciting player to watch and a promising cornerstone for the Bills' future. Josh Allen's future in the NFL looks bright. With his impressive skills, strong arm, and athleticism, he has already established himself as one of the league's top quarterbacks. As long as he continues to develop and stay healthy, he is poised for continued success and a prominent role in the NFL.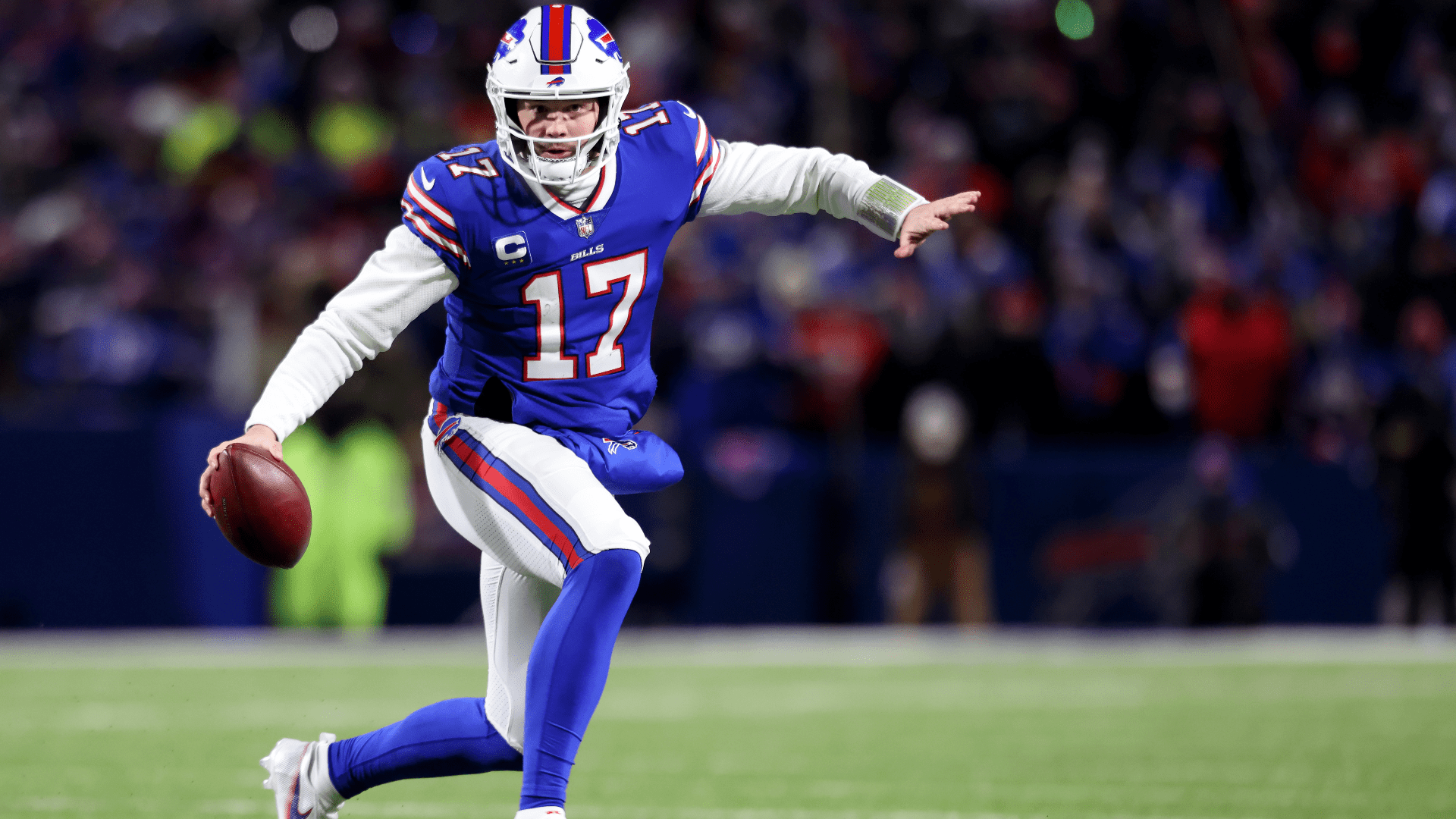 Some designs for fans of the Buffalo Bills: